Improving Access To Justice in Bangladesh
Bangladesh is the world's most densely populated country. This presents many challenges to development as a whole, and access to justice in particular. Two-thirds of Bangladesh's prisoners are awaiting trial – meaning that they are legally innocent unless proven guilty – and many will stay in prison for far longer than the sentence they would have served if they had been convicted of their crime. Most are poor and have no money for a lawyer; often the families do not even know where they are.
This problem has been tackled head on by paralegals working in prisons, through mediation and restorative justice work in communities to solve disputes without engaging the penal system and through providing rehabilitative services to reduce reoffending and drug use.
Arts for Action has developed methodology and training that is central to the legal awareness practice of this work:
–    Development of training model and materials for paralegals
–    Design of 5 year communication action and change strategy for 18 million GBP DFID funded Rule of Law programme.
–    Training of CSO partners in community media and facilitating conflict resolution and awareness-raising action for increased uptake of mediation and Restorative Justice.
–    Training CSO partners and paralegals in interactive legal rights education for legal     empowerment of prison populations
–    Delivery of training for partner CSOs to facilitate rehabilitation and individual development.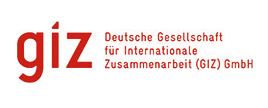 Training of Trainers DVD