This annual event aimed to:
Provoke debate on crucial social issues such as gender, governance and human rights
Engage the Malawi society in actively reflecting upon the way issues are represented in the public domain.
Encourage forums in which people from all circles of society-academics, policy makers, traditional leaders, religious leaders and ordinary Malawians-engage in questioning and dialogue over the status quo.
Provide platform for discussion on the evolution of culture.
 Advocating for changing Malawi's laws that relate to Human Trafficking
In partnership with Norwegian Church Aid (NCA) this day brought together artists, academics, decision makers, key civil society figures and the public to rethinking the meaning and impact of human trafficking and migration.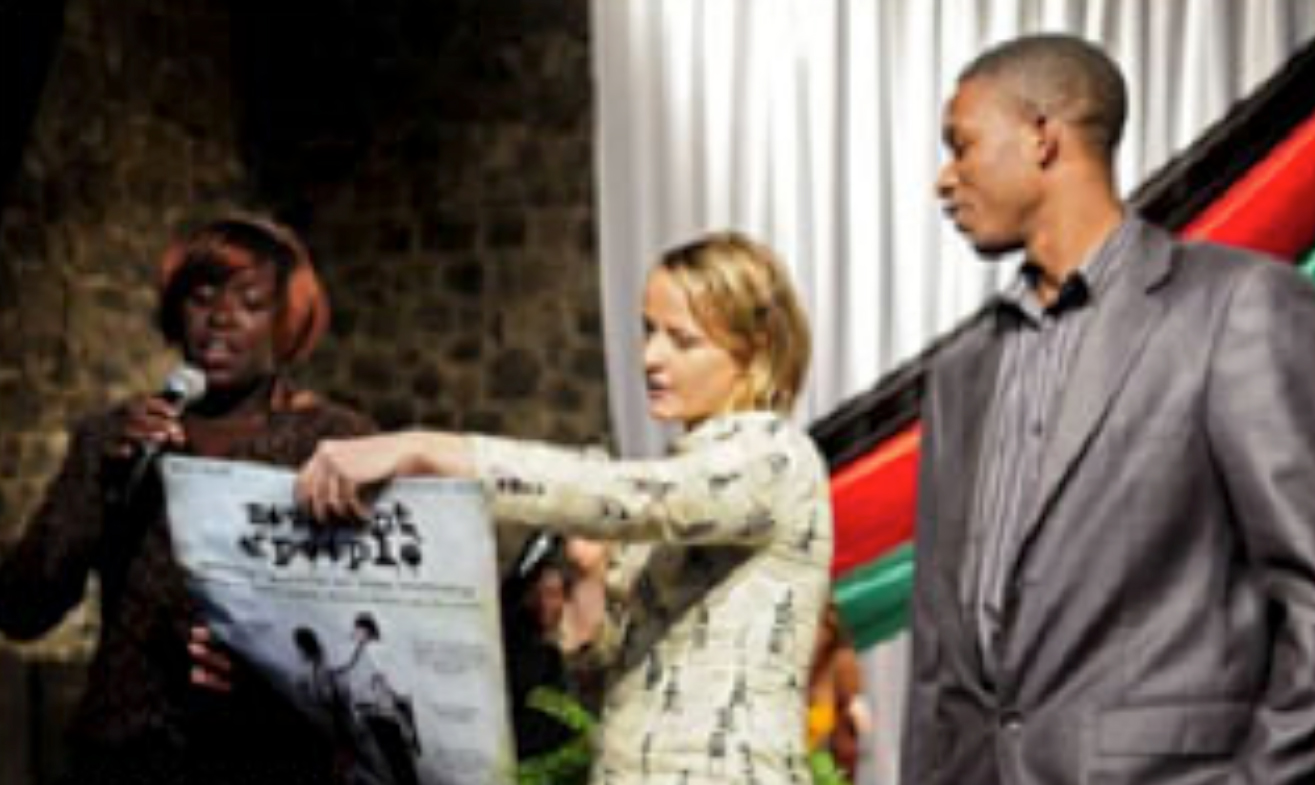 Advocates and artists were invited to participate in a national policy and public forum in which key decision makers were lobbied.  The Movement of People was a day long seminar with performances, interactive debate, and lobbying platforms – attended by heads of donor missions, senior judges, senior chiefs, key civil society actors and those with a public voice – artists, journalists, musicians
A high profile televised event at The French Cultural Centre Blantyre, this was a cross-sector platform for engaging those with power, and those with a public voice.
Are the current initiatives getting to the heart of the matter? What else can be done to raise awareness nationally and internationally? What is Malawi's situation regarding human trafficking? How is Malawi dealing with migration within and outside the country?
In Malawi, between 500-1500 children and women are trafficked annually for labour, sexual exploitation, sale of organs and illicit adoption.  There is a current gap in the law in Malawi which makes it difficult to charge the traffickers, and the seminar acted as a platform to campaign to government for the passing of new recommendations to create an anti-trafficking bill.
This subject is being used in extending to link to other issues facing Malawi, which can be explored by artists and participants; urban migration, refugee issues, the mobility of people and inter-country adoption. As with the previous Nora's Sisters seminar, the event was a fusion of arts, activism and academia.
Nanzikambe Arts developed a series of interactive performances based on the issues that were performed for participants. Musicians were contracted to create songs around the issues, human rights NGOs were given platforms to lobby government and raise debate, academics presented papers on how migration and human trafficking are characterized in popular and traditional cultural forms (stories, media). A short television documentary has been made to air on TVM.