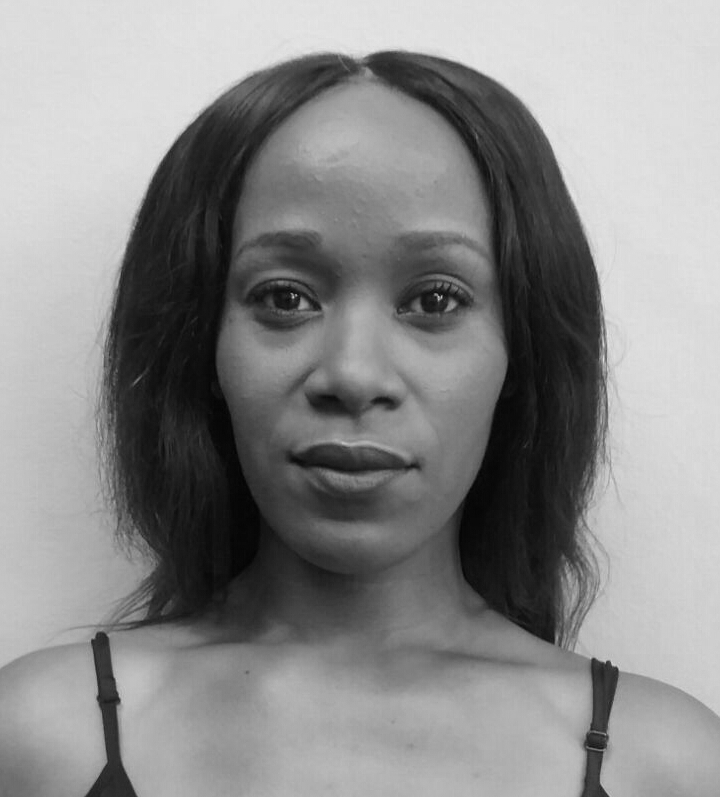 Nosiphiwo Samente
Nosiphiwo  was born in South Africa (Cape Town) and has been dancing and performing professionally for over 10 years now. She is a dancer, dance teacher, facilitator and a choreographer. She was trained for 3 years at Jazzart dance theatre, where she had the opportunity to study and graduated with a degree in Bachelor of Arts (BA) from the University of South Africa (UNISA). After completing her 3 years training program,she was offered a job to dance professionally with the company for 2 years and has danced and performed in various theatre productions.
She then moved to Johannesburg (SA) where she worked with Gregory Maqoma's company (Vuyani dance theatre) for 2 years and has performed in various theatre productions with the company, she also had the opportunities to work with various international choreographers and was also a facilitator in Outreach Programs.
Nosiphiwo then joined another dance company "Forgotten Angle Theatre Collaborative" for about 2 and a half years and has had the opportunity to work and be part of various productions such as "Indumba" Choreographed: Fana Tshabalala Cargo: Precious, Choreographed: PJ Sabbagha and directed by Sylvaine Strike H28, Choreographed: Mcintosh Jarahuni (Zimbabwe) and Melissa Eveleigh (UK) and directed by Melissa Eveleigh. She recently performed a piece called "DOLL" at the Dance Umbrella festival, Choreographed: Owen Lonzar and directed by Sylvaine Strike
She was also one of the main lead dancer UK production with State of Emergency "Where is home" Choreographed: Bafana Matea (UK) Michael Joseph (UK) and Muntu (SA) and directed by Steve Marshall and Deborah Badoo. She also had the opportunity to work with Alesandra Seutin (UK) and Vicki Uchenna Igbokwe (UK) on workshops and creative process of "Where is home".
Nosiphiwo is a passionate and creative person, who has found herself performing in various theatre productions, physical theatre, dance theatre works to plays and has had the opportunity to be a supportive actress on a South African television series and was also the head judge on a dance television program. She was also one of the top 16 finalist on SO YOU THINK YOU CAN DANCE SA season 3. She is very passionate with working with kids, refugees and developing them and she has done and facilitated a lot of Outreach programs,mainly focusing in rural areas and disadvantaged areas.
Nosiphiwo has done a lot of cooperate work,choreographing for events, theatre productions and focusing on developing young upcoming artists and giving hope to them. She is a hard working artist and gives her entire self to a project and give outstanding results, she is very creative and compassionate and rise above challenges that are thrown at her.