Communication Action Strategy
Communication action was designed on three levels:
1. Mass media for broad message delivery and wide national reach
2. Visual materials communicating key information for both wide reach at district level and strategic/targeted placement: to build knowledge of the law and services and raise awareness on key theme-based messages.
3. Empowerment structures and action – localised community or target group based activity – for awareness and knowledge to build and translate into genuine changes.
Mass media contributes to raising awareness, visual materials provide information and local communication initiatives lead to empowerment.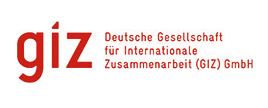 Raising Awareness About Restorative Justice
This training was held with performers from a number of partners NGOS, aiming to:
– Work with existing strengths of partner groups to develop the first interactive community-based meeting for raising awareness about Restorative Justice.
– Develop ability of participants to use theatre and interactive processes to build understanding and knowledge in target audiences.
– Develop performance-based techniques for encouraging the uptake of restorative justice in communities.
– Enhance knowledge of what Restorative Justice is and why it is important.
– Assess ability and capacity of participants and establish the framework for community based programme activity.
METHODOLOGY
The approach combined technique-training as well creative processes to develop material for incorporation into the forum theatre for restorative justice guide, such as stories, characters, games and exercises. The approach aimed to deliver both learning in action, and use talent and imagination within the group to explore and create.
Emphasis was equally placed on 'process' as well as 'product' which meant that time was distributed between the creation of performance, and the development of facilitation technique. Interactive facilitation techniques would both be used in rehearsal, and in the interactive community meeting. Forum theatre is anti-didactic and the training process aimed to reflect 'discovery' as opposed to 'message delivery.' People are more likely to remember and act upon information that they have discovered themselves – through experience.
Theory was planned to be learnt through practice. The aim was that by the end participants would have a basic grasp of:
– How games can be applied
– How image theatre can be used
– How to structure a forum theatre play
– How to facilitate interaction with the specific problems or issues proposed by the play – using techniques such as the Rainbow of Desire, Cops and Robbers in the Head, Hot-seating, and Immersion.
________________________