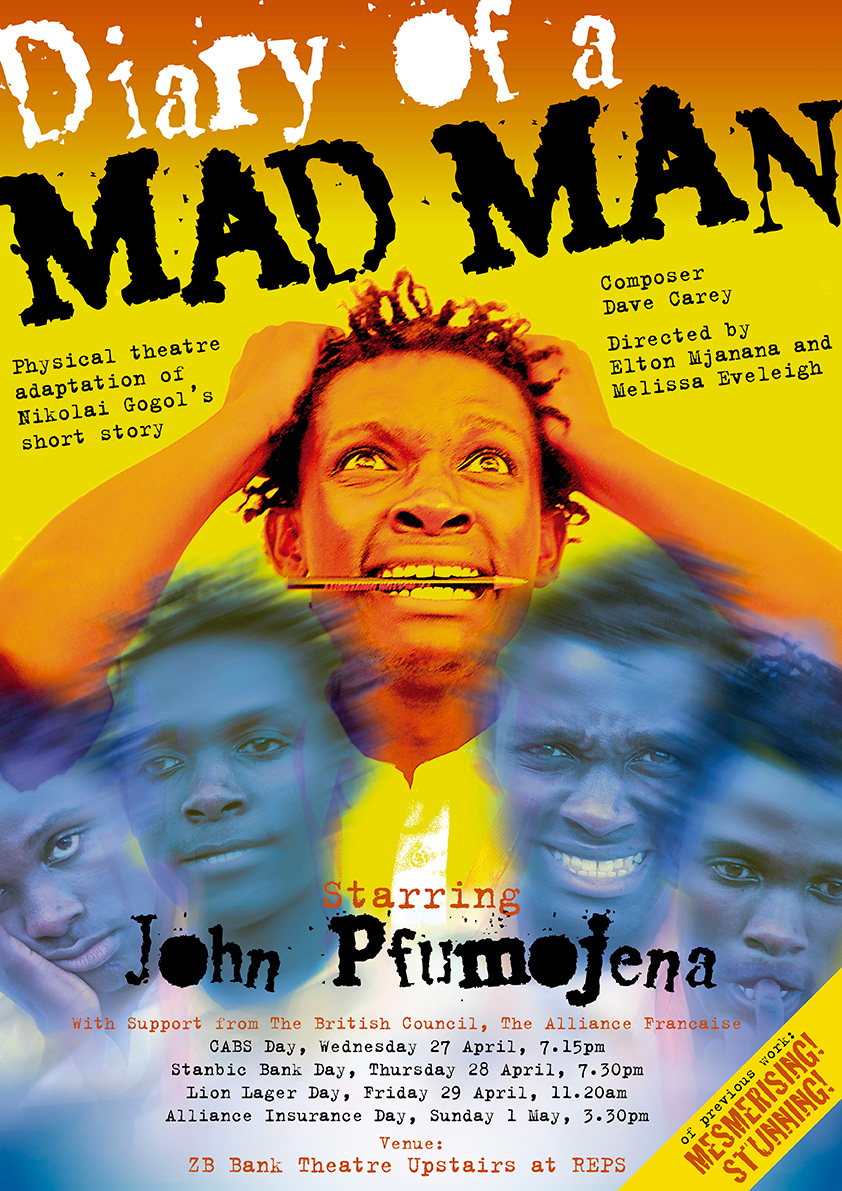 Diary of a Madman (Adaptation of Nikolai Gogol's short story ) is a wild romp through the life of a low ranking official working in the Ministry of Home Affairs as he descends into increasing states of madness. The adaptation pushes Gogol's use of the metaphor of madness as representing the cruelty and tedium of Russian autocracy – bureaucracy is directly compared to varying states of madness. This is Zimbabwe's rising talent, John Pfumojena, performing as never before, creates the whole world and all its characters with minimal props or set.  Melissa Eveleigh, Founder and recent Artistic Director of award-winning Nanzikambe Arts in Malawi is training John in physical theatre and clowning to get the piece flying.
Crew
Directed by Elton Mjanana and Melissa Eveleigh
Sound composition and design by Dave Carey
Produced by Spear Theatre
Supported by The British Council and Alliance Francaise
At once beautiful, powerful, and uncomfortable….you will sit riveted on the edge of your seat.