Caste Away On The Spirit Of Trade
A collaborative dance-theatre performance project
Exploring the hidden histories of Indentured Labourers Shipped from India to South Africa by the British Colonial Government
150 years. 3 Continents. Families, Cultures and Communities Transported and Transformed for Trade
INDIA – SOUTH AFRICA – UK
Indian Ensemble & Arts For Action In Partnership with The Market Theatre South Africa, James Cuningham, Rajesh Gopie, Esther Wilson.
UK Partners to be announced.
The Project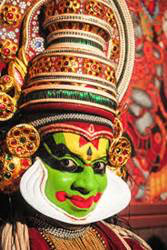 A trilogy of dance-theatre productions
Between 2017 and 2019, a trilogy of dance-theatre productions will be created and performed to diverse audiences in 3 countries.
3 productions made in South Africa, India and the UK respectively, will speak to each other and interconnect. Our aim is to piece together histories over 150 years, find connections between people in the three countries and across the generations.  The trilogy will be performed together in each country, funds permitting. Alternative ways of bringing the three productions together using digital media, live streaming, video and replication in each country, will be explored, but audiences will experience the same story from three entirely different perspectives none the less.
Relevance for contemporary audiences
Bartering and politicking between the sugar industry, plantation owners, politicians in Westminster and colonial administrations in South Africa and India, over the numbers, logistics, conditions of travel and service for the Indentured, reveal a government giving way to the pressure of big business. Can this be likened to corporate capture of state decisions today? How different is this to the fossil fuel industry lobbying governments to ensure their survival, or the ultimatum that the European Central Bank gave Greece? How are discussions about cheap labour similar today?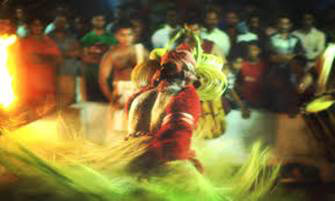 Just as there was an anti-slavery movement at the time, there was protest and lobbying against Indenture – which was initially banned by the colonial administration, but reintroduced following intense lobbying from the sugar industry.
As the UK turns its attention to former colonies in a post-Brexit era, this project asks what is the relevance of this story to UK audiences in 2017? Can we imagine the reality of people then? Can we look back through the telescope of history and truly represent the forces at play, at the time? What is the legacy of Indentured Labour in 2017? What are the parallels? Can we understand the experience through our contemporary lens?
This project explores how in touch we are with our past, and provokes us to look at our interconnectivity with other countries, with depth. We will ask where do we stand today? How does our heritage directly impact our identity? A woman of Tamil Indian descent, whose great grandfather was shipped from Calcutta to Natal, and whose mother then emigrated to the UK meets the son of an industrialist whose grandfather owned a sugar plantation in Natal in Liverpool – how do they relate to their respective histories?
Research and Development – political and structural
Research into the subject will involve investigation of records kept, stories that have survived through the generations, looking for connections and tracing back through generations; combing through the legislation and communication between the sugar barons, colonial administrators and recruiters will provide insight into the system encountered by people.
The personal and descendant
In addition to researching records, laws and accounts, extensive interviews in India, South Africa and the UK with descendants of Indentured Labourers, colonial administrators and sugar barons will provide real stories that we can piece together and find connection between.
Journey of Traditional Culture – exploring the colonisation of the body
Through exploring the cultural traditions that travelled with Indentured labourers, and looking specifically at Katakhali the classical Indian dance, we intend to find the basis for a theatrical language that binds all three pieces. Some traditions were preserved through  Indentured journeys, others morphed. Katakhali dance, stories, characters, and cultural significance will help us to find expression and a visual form through which the poetic and mythical can be given life.
Background
Colonial Britain's Answer To The End Of Slavery
When slavery was abolished in 1834, the British Colonial government found alternative cheap labour in India. Indians were given Indentured Labour contracts on the false promise of easy work in other colonies and shipped off to the Caribbean and South Africa.
Indentured labourers were known as the Girmitiya, a corruption of the word 'agreement'. The Girmitiya, mostly from South India were transported by rail to Madras and Calcutta where they were weighed, measured, medically tested, assigned to plantation owners, and transported in cramped perilous conditions. This project will research and portray how this came about, what the experience was for those that emigrated, how the decision to leave was made, how this affected cultural and religious beliefs – what travelled and transformed, what remained behind.
The ships were rat-infested and outbreaks of disease common. Many died. A number committed suicide – despite the cynical attempts to curb depression by allowing dholaks  (drums ) and other traditional instruments on board ships.  Once they arrived in South Africa, many died of malnutrition or as a result of brutal working and living conditions.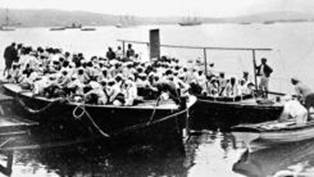 Indentured labour was slavery with a different name.
Colonial authorities opted to import cheap labour because local black Africans were in fact self-sufficient and unwilling to subject themselves to employment by colonial farmers. How this decision was made will be interrogated during this project. Indenture was not without opposition. The anti-slavery movement was still active in the early-to-mid 1800s – and initial attempts to install indentured labour were successfully thwarted. The colonial government buckled under pressure from the sugar industry however, and by 1860 the first ships set sail, crammed with labourers.
The first ships arrived in the Colony of Natal in November 1860 after journeys lasting 3 months.  Over the next 50 years 150,000 Indians arrived in Natal leading to Durban being the home to the largest concentration of Indian people outside India.
Sugar, the engine of the slave trade and Indentured Labour found its way back to Britain via Liverpool, to satisfy Victorian England's sweet tooth. The sugar that slave and plantation owner Gladstone sweetened his tea with.
The legacy of this mass movement of people, and the colonial and economic politics that surround it, have far and deep reaching significance for our world today. This hidden slice of Britain's colonial history reveals a dark and far reaching story of colonisation that found its way into Mahatma Ghandi's thinking about class and race.
George Orwell once likened Britain to a wealthy family that maintains a guilty silence about the sources of its wealth.
Those that survived beyond the 10 year Indenture Contract, went on to run small businesses, set schools up within Hindu temples and community centres, speak the white man's language, and eventually resist apartheid. Some descendants are now so powerful they are accused of 'state capture' and pulling strings in South African President Jacob Zuma's government. Other descendants are settled in the UK.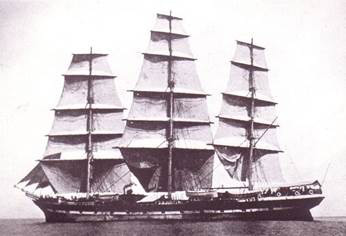 The Team
 ARTISTIC DIRECTORS: Abhiskek Majumdar, James Cuningham & Melissa Eveleigh
The Artistic directors of this project are each personally interested in investigating their pasts, their personal relationship with this story. Abhishek from India, James from South Africa and Melissa from the UK and also lived in Southern Africa for 14 years
Artistic Collaborators
RAJESH GOPIE
Rajesh is a leading South African playwright, actor and director. Rajesh will collaborate to research and write the South African story. Rajesh has already developed work around this theme: The Coolie Odyssey toured South Africa and India . Rajesh is also descended from Indentured Labourers himself, and his direct experience and relationship with his past will form a significant part of the creative enquiry.
ESTHER WILSON
Acclaimed British playwright based in Liverpool, Esther's work is deeply political and concerned with themes of Time and Forgiveness. Esther has worked on a number of projects that interrogate our relationship with our past, and memories as they are evoked by places in her city.
Esther will collaborate on research and writing the stories unearthed in the UK, especially in Liverpool – current and past.
---
[1] The Spirit of Trade was the name of one of the first ships that set off from India to South Africa fill to burst with labourers.
[2] Indentured labourers were known as 'Girmitiya' which is a corruption of the word 'Agreement'.