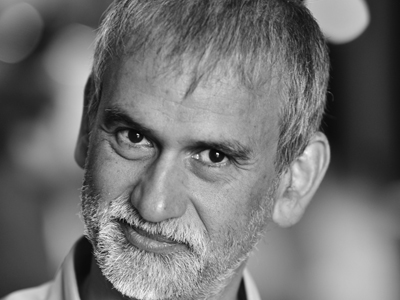 Mike van Graan
Playwright, Cultural Practitioner
Mike van Graan is the Executive Director of the Cape Town-based African Arts Institute (AFAI) whose mission is to help train leadership for Africa's creative sector, build regional markets for African artists and their creative works, incubate regional cultural/arts networks, develop cultural policy rooted in African paradigms and engage in public art programmes to promote human rights and democracy. He was the founding Secretary General of Arterial Network, a pan-African network of artists, cultural activists, creative enterprises and others engaged in the African creative sector and its contribution to human rights, democracy and development.
He serves as a Technical Expert on UNESCO's 2005 Convention on the Protection and Promotion of the Diversity of Cultural Expressions. He was appointed 2011 as the Associate Playwright of the state-subsidized Artscape Theatre in Cape Town and has garnered numerous awards for his plays that interrogate the post-apartheid condition. Since 2012, he has served on the board of directors of Kunste Onbeperk which runs the ABSA Klein Karoo National Arts Festival in Oudsthoorn.
As Secretary General of the National Arts Coalition, Van Graan served as a Special Advisor on cultural policy to the first minister responsible for arts and culture after the historic 1994 elections.
From January 2015, he took up a five-year appointment as an Honorary Associate Professor in the Drama Department of the University of Cape Town.
Playwright, Cultural Practitioner