10th – 31st May 2023
4 weekly online sessions
200 GBP
BUILDING TRANSFORMATION
Participatory Community Engagement using Physical and Forum Theatre
Course content
This 4-session online course will cover the basics of what you need to design and implement a participatory community engagement project that combines physical and forum theatre techniques, interactive social research, and creative approaches to effecting and measuring positive change.
This course enables participants to understand how to use practical tools – integrating theory and practice. Arts for Action's pedagogical approach puts participants at the centre of their own learning and uses a variety of tools to encourage creativity, sharing, reflection, learning and new thinking.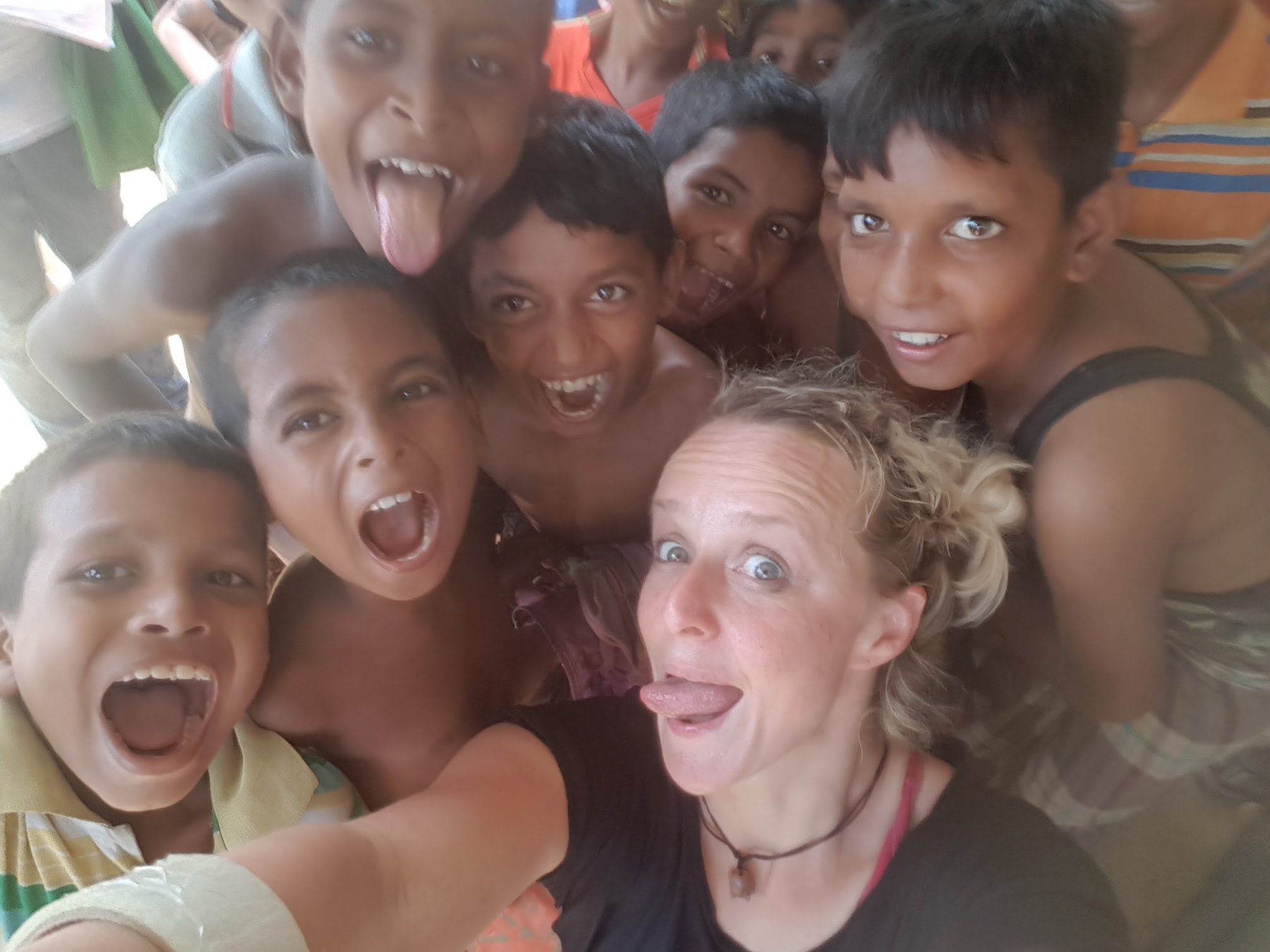 "Melissa is an amazing trainer – she inspires you to think and ACT far outside the boxes and it's such fun you don't notice the radical transformation that's happening."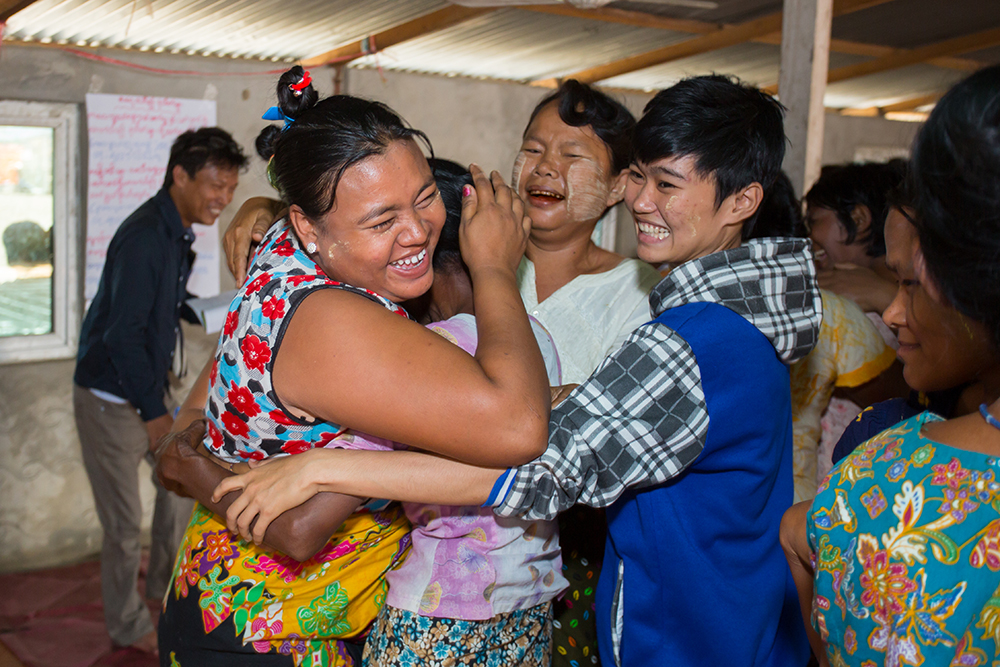 Practical steps through the 'project-cycle'
The course takes participants through a series of practical creative exercises that journey through the whole 'project-cycle' from collaborative project design, community-centred research, a co-creative approach to using forum and physical theatre techniques, developing a mechanism for measuring change that incorporates physical, practical, audience-centred tools and proposes ideas for image and story-based, visual and physical techniques for reporting.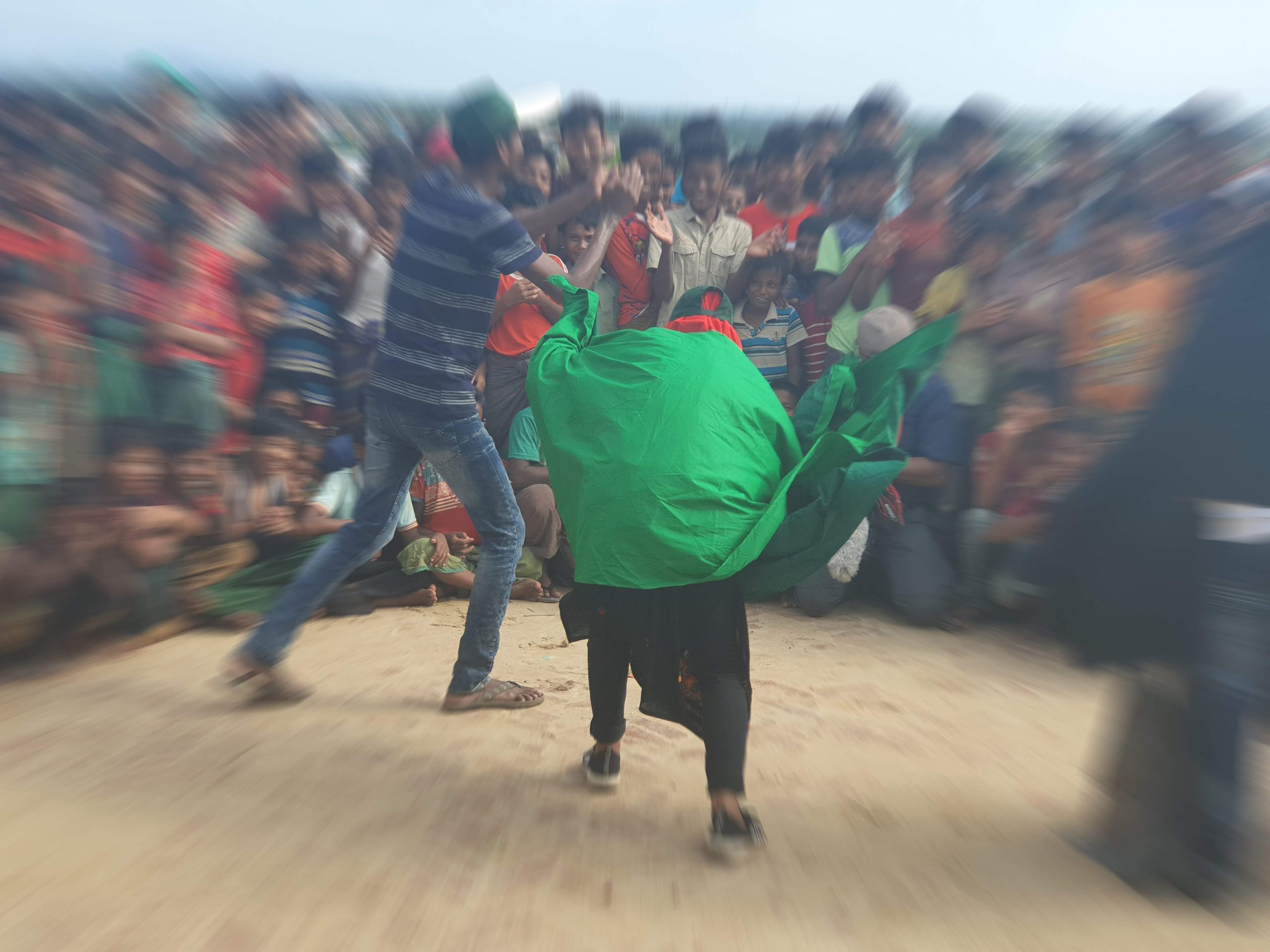 Dates
The next online course series begins: Wednesday 10th May and continues each week until 31st May 2023 – 3 hour sessions every Wednesday at 2pm GMT.
If you would like specific tailored training for your organisation or group, please email: [email protected]
Please see areas that could be tailored for you or your organisation, here.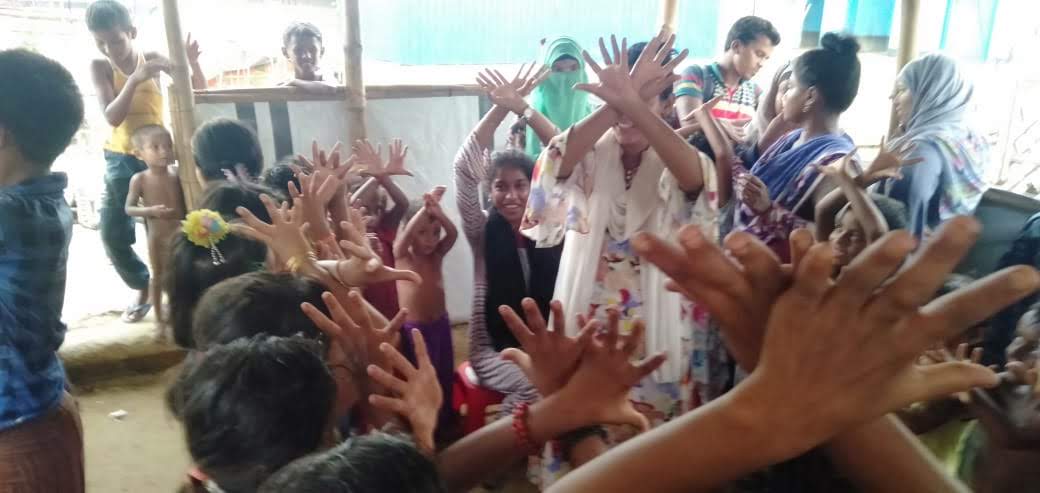 Course Fee
£200
Personal project mentorship
1-on-1 sessions are offered to look at your project/s in detail for an additional £50.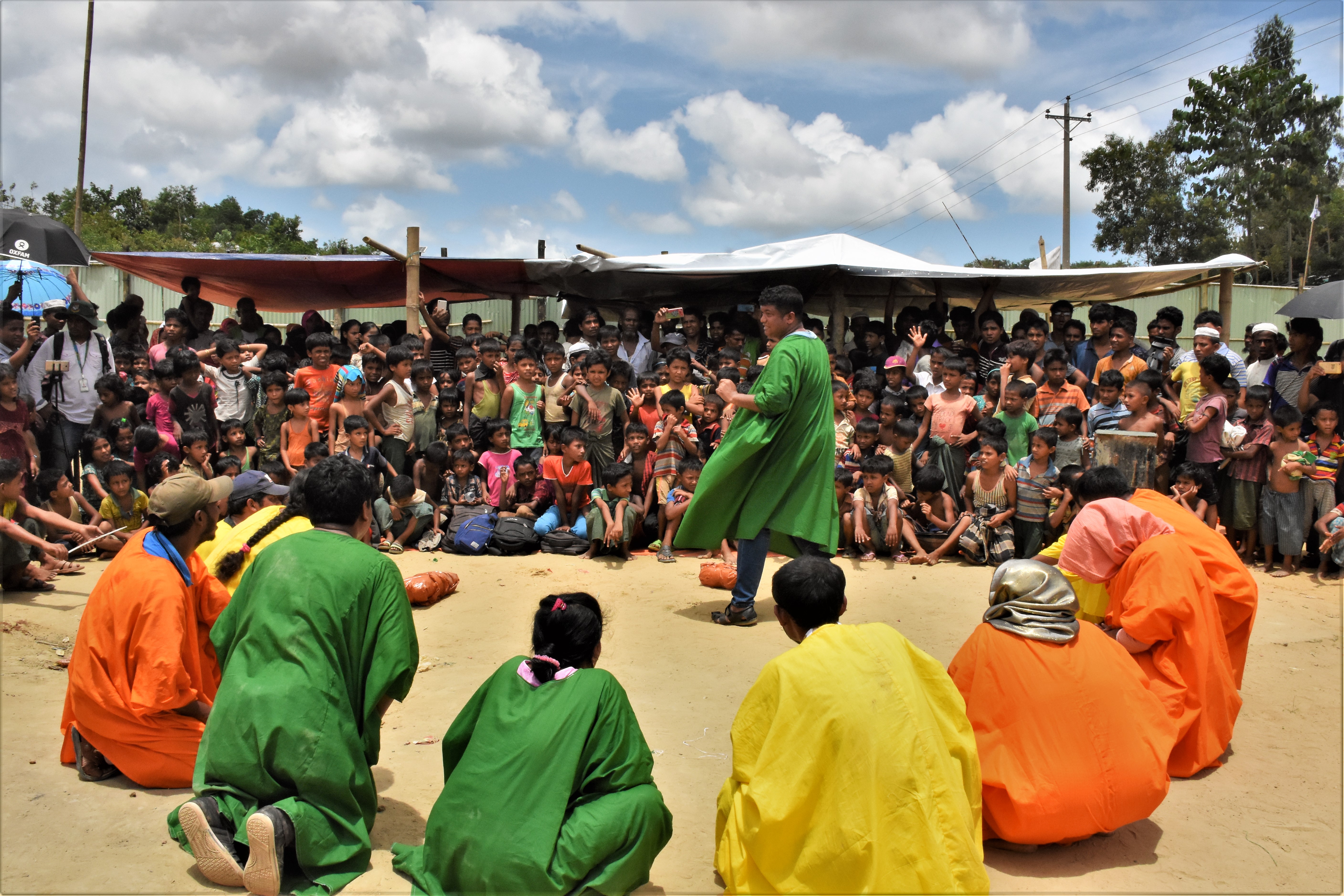 Teaching methodology
This course will be taught through a combination of theoretical teaching, handouts, reference material, individual and group exercises, presentation, discussion and feedback. Interactive games and exercises will be adjusted for digital teaching and played through – and despite – the screen! Exercises will be split between individual meditative or contemplative practice and group work.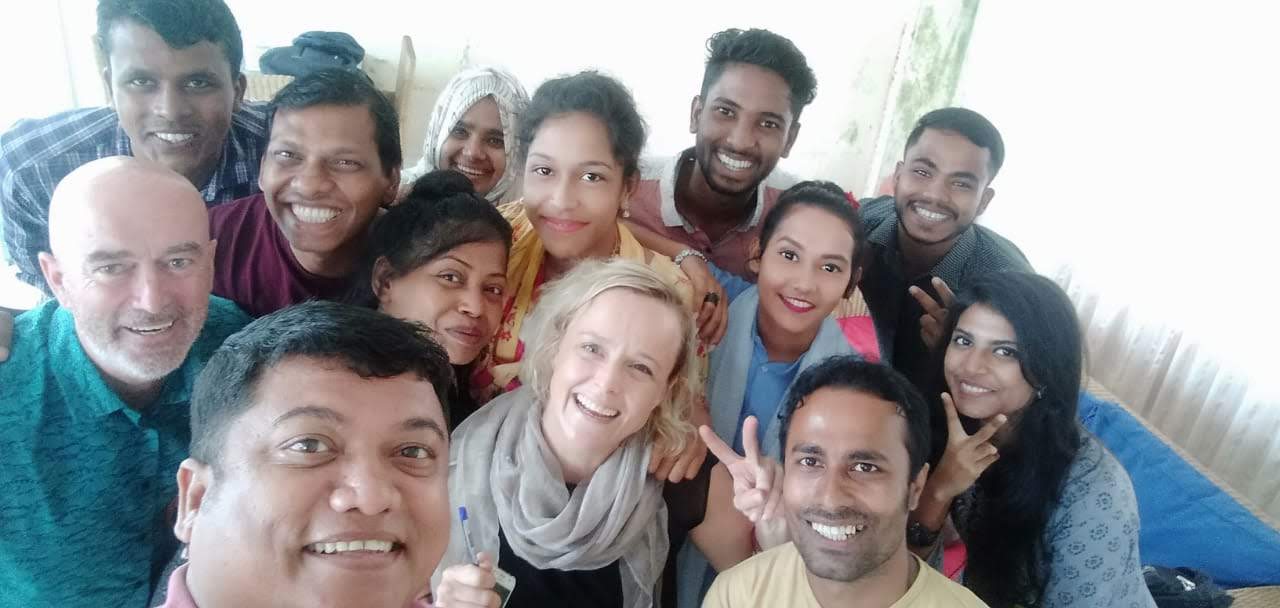 Takeaways from the course:
Theoretical and practice-based frameworks for applying physical and forum theatre for personal, social or political transformation.
Knowledge of practical techniques as they relate to the 'project-cycle' in areas of forum theatre, therapeutic movement arts, physical theatre and social change.
Go-to exercises for facilitation, creation, rehearsal and performance of transformative physical and forum theatre engagement projects.
Develop intuitive knowledge of how things change and structure your own action or project.
Develop understanding of community-centred techniques for project design, implementation, monitoring and evaluation.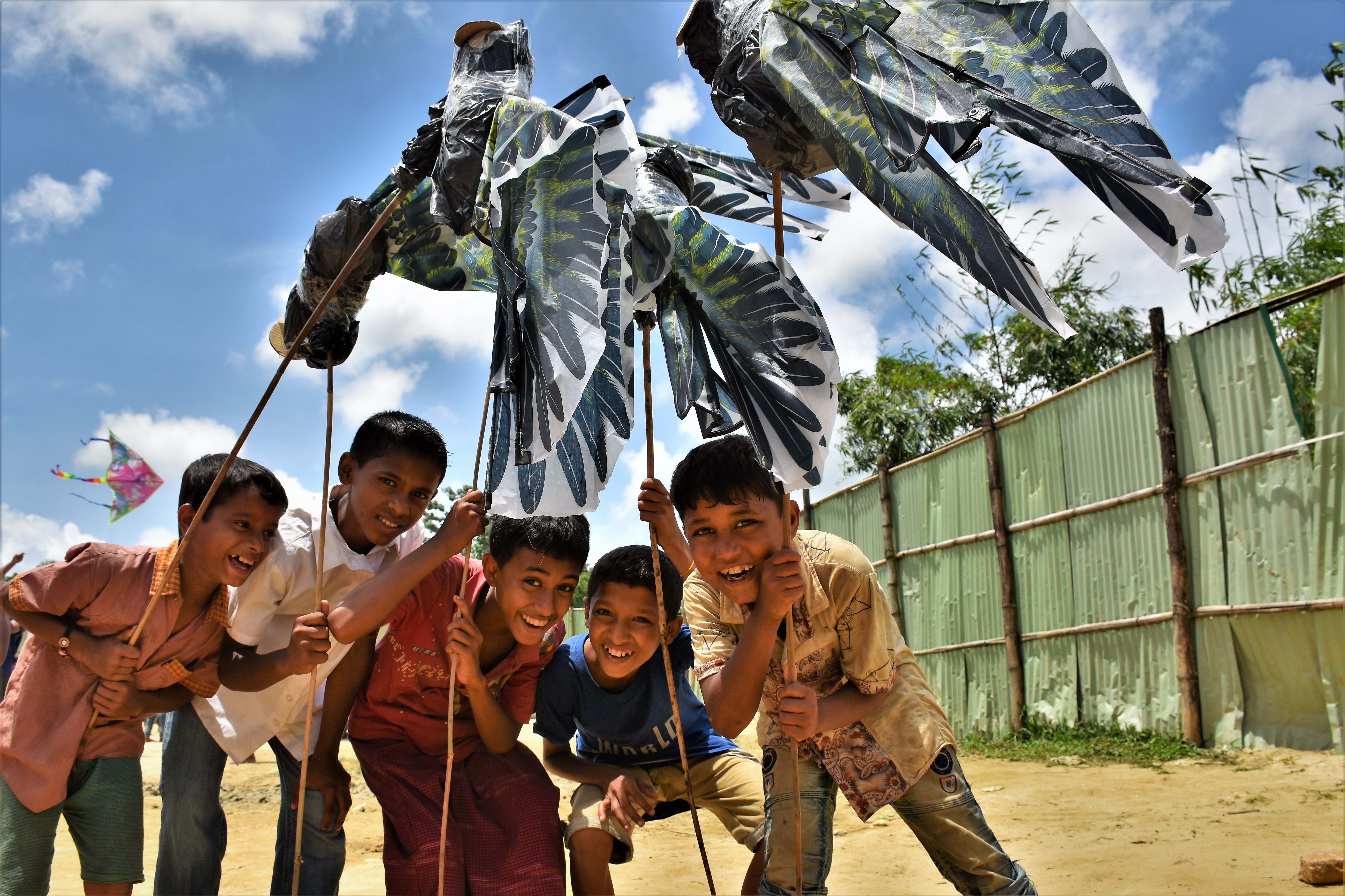 Course content includes:
Historical and global perspectives on theatre for development, protest and political theatre: power analysis and social change theories of Paulo Freire, Augusto Boal, Ngugi Wa Thiong'o. Principles and practice of Forum Theatre, how these meets physical theatre practice and provide conceptual frameworks for designing communication and community engagement actions.
How to apply Jacques Lecoq Pedagogy: especially integrating push/pull dynamics, image theatre, mask/counter mask and interactive techniques into the processes of 'identifying the problem' and 'defining change objectives'. Drawing upon practical examples of projects in Myanmar and Bangladesh, participants will explore self-transformative practice and transpose this to narrative, workshop and project structures. Practical steps to implementing social change theories through participatory methods are offered.
How to apply physical theatre and drama-therapy techniques to enable projects to go beyond the binary of oppressed / oppressor, and indeed communicator / recipient.  Through employing games, play principles, reflective and adaptive practice, a 'whole-human – whole-process' approach can facilitate truly equitable 'participation' in the research process, problem analysis, story or message development, performance, communication actions, evaluation and the full project cycle.
Systems and power structures in social change contexts: examples of how to work within these, and how to work outside. Boundaries, risks, depths and blurred lines between performative and authentic self and action. Power analysis is taken into practical project tools and participants will design their own community engagement project applying the techniques learnt.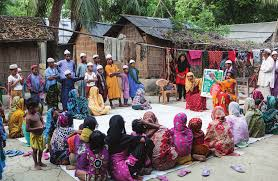 What is a physical and forum theatre approach to Communication, Community Engagement and positive change?
This has been developed over the past 20 years by Arts for Action founder Melissa Eveleigh, in collaboration with the many participants, community members and co-facilitators who have worked with Arts for Action.
The approach is shaped by combining the Jacques Lecoq pedagogy of physical theatre with Augusto Boal's Forum theatre and has the creativity and physical-acts-of-doing of community members, at its heart. Games, exercises, facilitation techniques, communication and engagement tools plus whole programme formats are rooted in the body, and people's lived experience.
Arts for Action has evolved participatory and forum theatre techniques to enable community members to tell their own stories and shape the direction of change-making interventions, communication and community engagement programmes.
In essence, this approach uses a set of techniques that enables groups or communities to create and facilitate their own communication actions and change-making processes. Community ownership and empowerment is facilitated by bringing all aspects of the project cycle to the community, co-designing and implementing the project, and over time handing it over. This is a real and practical set of tools to generate communication and community engagement that goes beyond information sharing and towards genuinely people-centred and transformative actions.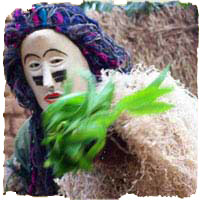 Who is this course for?
Humanitarian, Development, social change or community practitioners who wish to use creative, theatre-based techniques to enrich their practice.
Theatre practitioners who would like to effect transformation.
Project managers and other staff responsible for programme delivery.
Communication, Community Engagement professionals.
Researchers and academics using participatory or arts approaches
Volunteers and activists
Anyone who seeks empowering ways of facilitating change and strengthening the capacity of groups to dialogue, learn, heal, address issues of concern, mobilise themselves or achieve positive changes in their lives and structures in which they live.
The course is suitable for advanced or beginner practitioners, the level of learning will be self-determined.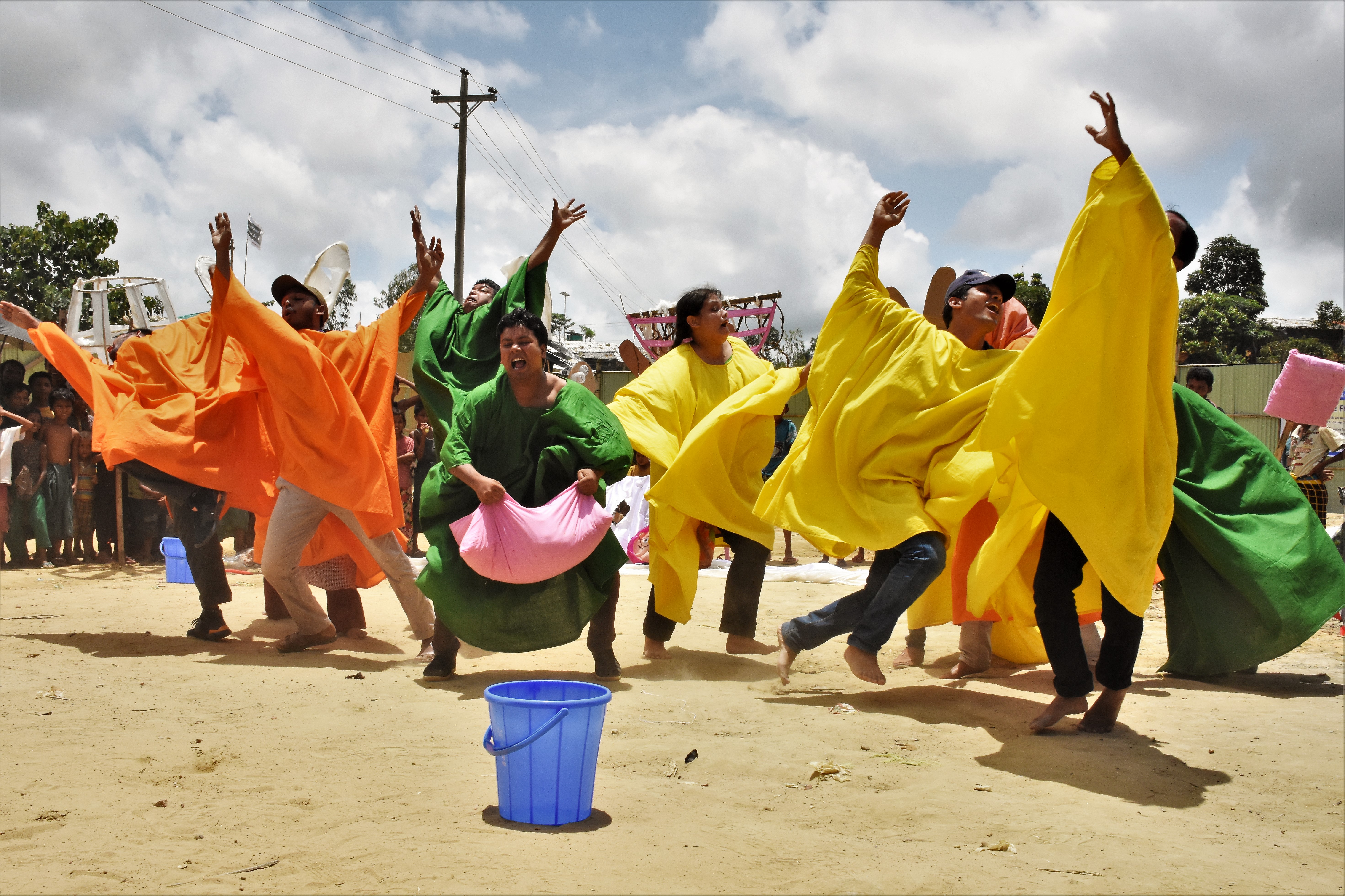 About Arts for Action
Arts for Action makes performances and artistic work, provides training in, and applies the use of the arts and communication for change, and works with humanitarian, development and cultural sectors to provide best practice in applied arts, communication and community engagement through on the ground programme delivery, expert advice, and strategy development. We have trained 1000s of practitioners over 20 years in how to use theatre-based, community centred approaches.
Arts for Action is a global network made up of practitioners from across the disciplines of theatre, contemporary dance, music, visual arts, photography, film, design, social research, activism, development, education and legal practice. Practitioners are leaders in their field and together deliver the very best arts and communication for social justice, positive change, activism and development. The interdisciplinary nature of this network informs the practice that has evolved. 
Arts for Action implements projects for good governance, justice, human rights, conflict resolution, sexual and reproductive rights, public and environmental health, and is dedicated to the most effective application of innovation in the arts to create change – at personal, social, and political levels.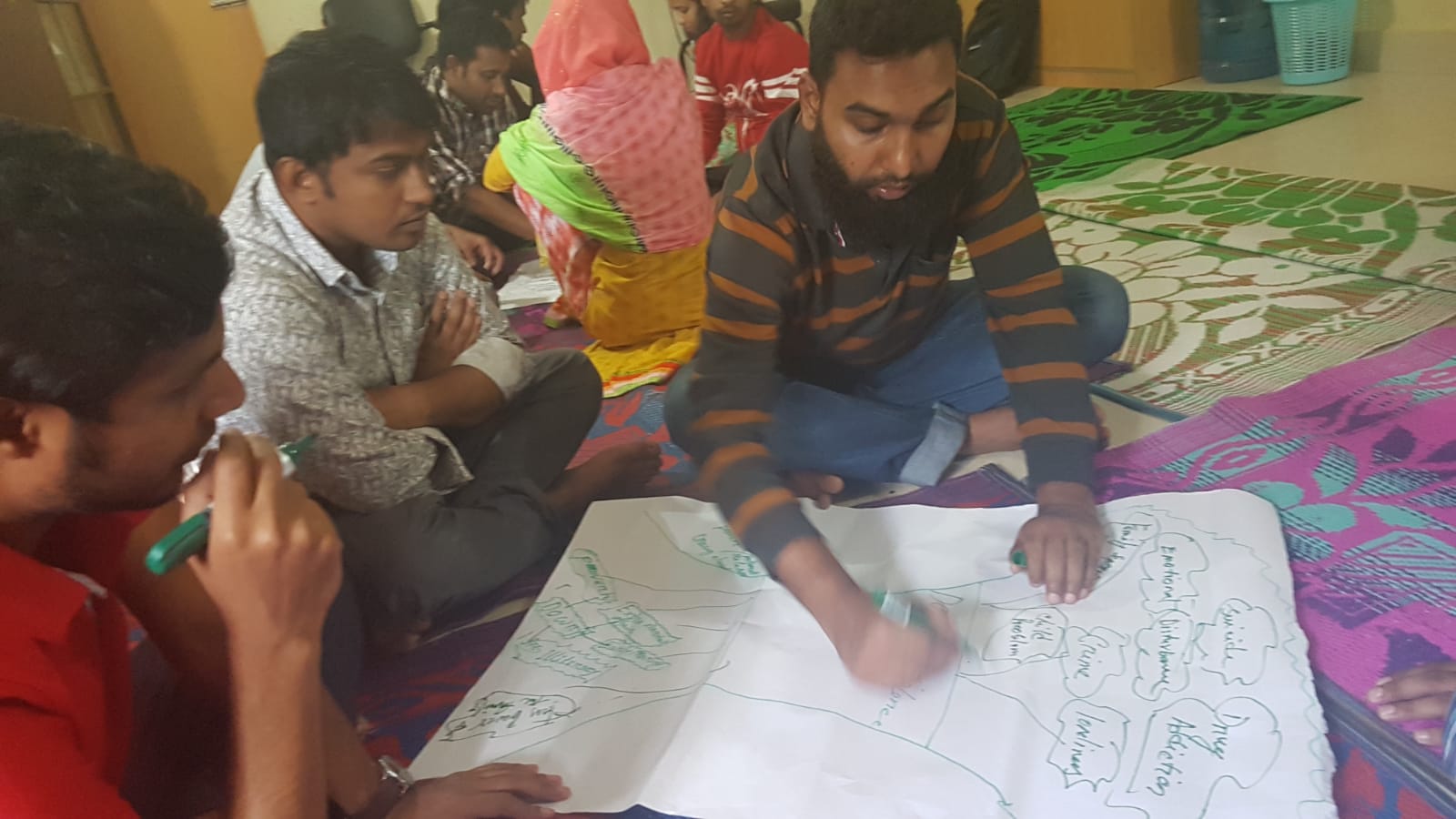 For More Information
For more information about the course or our work, please get in touch with us by email: [email protected] or WhatsApp/call us at +44 7542630069
To know more about us and our work over the last 20 years, visit our website.
Feedback from past trainings
"Honestly, this has been a big transformation for me. I didn't know I am a storyteller and a healer. Using theatre and all these different games and skills, we learn again about being human first and foremost, and change ourselves. Then we can help change others. Everyone should learn these techniques!'
"I now feel confident to facilitate new and engaging workshops. Before I didn't think I could do that. The learning environment with Arts for Action makes you feel safe and supported through overcoming what we see as barriers to change."
"I loved how games can teach, and I cant wait to apply these skills to community meetings – which are so boring and restricted. This training gave me freedom, and I know that I can give the same now when I'm engaging with the community."
"I'm going straight back to the drawing board and putting these principles into our programmes. I can really see the difference between what we were doing which was just telling people what to do, and co-creating and allowing people to discover for themselves."
Book your place
Book your place on the Building Transformation 2023 course here.
Please note that places are only confirmed upon receipt of full payment.
Limited places are given on a first-come-first-served basis.