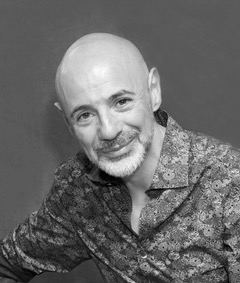 Anthony Psaila
Ensemble Member
Anthony Psaila trained as an actor, singer and dancer and over a long career has performed across a wide range of genres, from open air Shakespeare, touring contemporary plays, repertory theatre musicals, voice work for BBC radio, puppetry, improvisation and ensemble chorus work, flamenco dance theatre and cabaret.
He gained a BA (Performance Analysis) and MA (Creative Writing) later in life as well as teaching performers and theatre makers on degree and masters courses at Drama Schools. He has written and produced original work for the stage as well as dabbling in fiction writing.
Anthony is a highly experienced forum theatre practitioner, working across a range of audiences and facilitating focus groups and workshops for academic and social research communities in the UK. He is currently working with global organisations, helping to reset their culture with purpose, values and authentic leadership workshops. He is a long term mentor for LGBT homeless youth and is a trained and experienced Restorative Justice practitioner, working with criminal and social cases in London.
Actor, Singer, Dancer, Facilitator